When Photography Becomes A Passion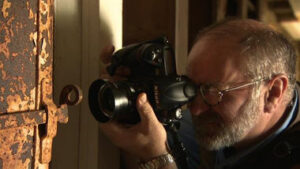 Photography is one of the few things that you can do throughout your entire life regardless of age. As long as you can hold a camera, you can create. There will always be something new to capture. There will always be something to learn.
It can be a hobby!
It can be a career!
It can become a passion!
---
I fell in love with photography sometime between the age of 12 and 13 years. Every chance I would take my Dad's camera and shot photos – of everything and everybody. I gradually learned the craft and the proper techniques – from colour, to shades, to lighting and then on to developing. I had a natural curiosity, a passion and an eye for 'the beauty in nature'. With practice I was able to hone the skills behind the lens.
My photo galleries take you to places far and wide and then back to my home in Labrador. Why not browse through and see some of the world through my lens. If you find something you are particularly interested in be sure to touch base to let me know. There's an area for Comments at the bottom on this page. All of the photos on this site are also available for purchase.If you need information on purchasing, please contact me.
My Best,
Geoff