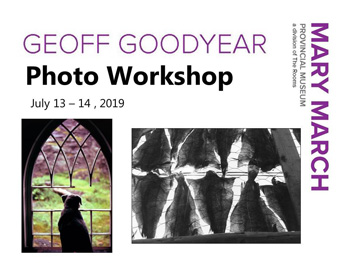 Photo Workshop
On July 13-14, 2019 I conducted a photography workshop through the Mary March Museum in GrandFalls-Windsor.
We completed the workshop in three phases:
composition and technique,
a field trip to Grand Falls House;
finishing with a session on post processing and output.
It was a great opportunity to share photography experiences within the group and I enjoyed spending the weekend with some amazing folks!
Photo Workshop - Group Shot
© 2019 Geoff Goodyear