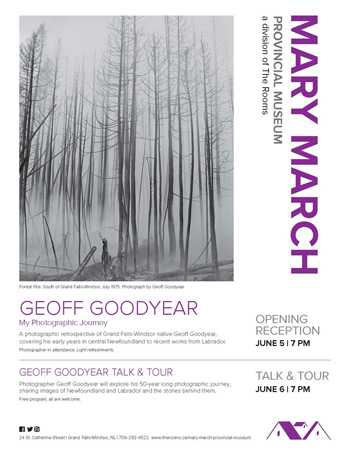 Gallery Exhibit Opening June 5, 2019
In conjunction with the Mary March Museum and The Rooms I have an exhibition of photographs which will be on display at the museum gallery throughout the summer. The show consists of images taken in Central Newfoundland during the 70's as well as more current works from my time in Labrador.
Invitation to Opening Reception, Presentation and Tour
The opening reception for the show is June 5th at 7:00pm. There will be a subsequent presentation and tour of the show on June 6th at 7:00pm. We would be thrilled if you were able to join us for these events.
An invitation is also available for download.
Please feel free to pass on to anyone who you think would be interested.