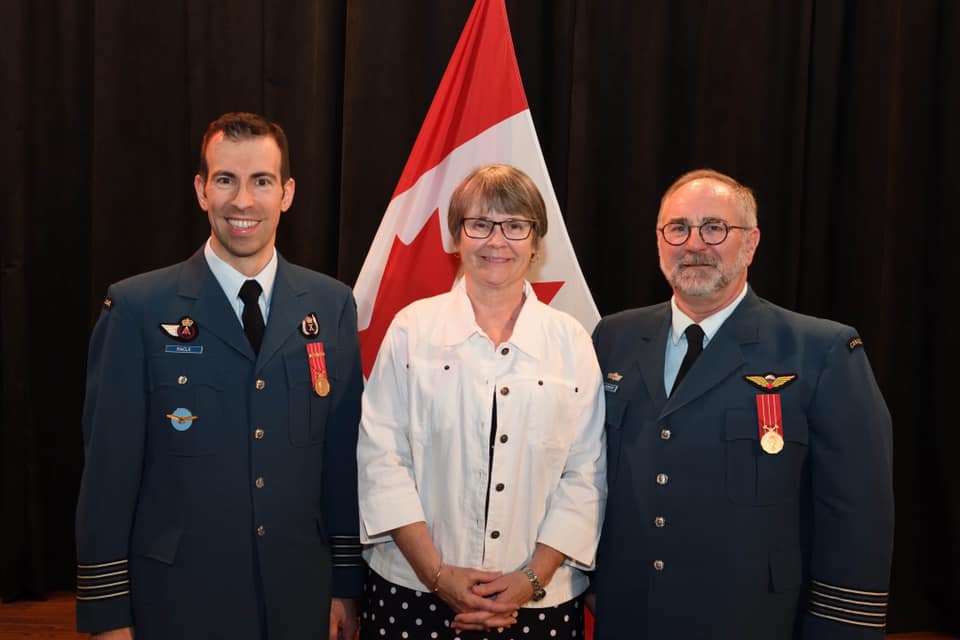 Canadian Forces Decoration
Such a big day for the Goodyear household!
Last week, I was presented with the Canadian Forces Decoration at an Honours & Awards Ceremony at 5 Wing Goose Bay.
The Decoration is awarded for 12 years of military service. My combined time with the Royal Newfoundland Regiment and current tenure as an Honorary Colonel in the RCAF made up the 12 years, even though it took me 46 years to get there!

(Slow learner😀)
Photos – Honours & Awards Ceremony
Photos from the event with Alison and 5 Wing's CO, Colonel Stephane Racle (who is part of our bubble). All Covid regulations were followed during the ceremony.